REMEMBERING POLICE MARTYRS

- Shri Jaspal Singh, IPS, DGP (Goa)

"Every year on October 21 the grateful nation remembers sacrifices of ten valiant police personnel's who died down their lives while defending the integrity of our motherland at Hot Springs (Ladakh)in Jammu and Kashmir. These Policemen were killed in ambush laid by heavily armed Chinese troops, who had violated Indian territory in Aksai Chin.

Since the middle of 1959, the frontier had suddenly become active on account of transgressions by Chinese troops. However, on October 21, a Police party led by Karam Singh, DCIO, was ambushed by Chinese troops equipped with a automatic weapons and mortars. The Indians Policemen, who were armed only with rifles, held their ground till they were overpowered by hostile force resulting in death of 10 and capture of 9.

The entire Indian nation mourned the martyrdom of these policemen in an unequal encounter with Chinese Troops of Indian Territory. The dead bodies were handed over by the Chinese on November 13 and were cremated at Hot Springs (Ladakh) the next morning at 08.00 hours. The Police Forces assembled at every District Headquarters in the Country in ceremonial parades to mourn the sacrifice of these valiant soldiers.

Later the Heads of all Police Organizations of India decided (1960) that every year 21st October would be observed as Police Commemoration Day in all Police Lines throughout India to commemorate the martyrdom of the Policemen at the altar of duty. On October 21st 2021, the Hon'ble Prime Minister dedicated a National Police Memorial at ChanakyaPuri in New Delhi in the memory of all such policemen who have unflinchingly laid down their lives at the altar of duty.

Goa Police too has been serving the people of Goa selflessly and unflinchingly and is proud of its martyrs, who laid down their lives to uphold the pledge they took during their training. Significantly, on the occasion of Police Commemoration day it will be a fitting tribute to our heroes namely late Head Constable Shri Balaram B. Shinde, late Police Sub Inspector Shri Abhishek Sher-Ali Parvez Gomes, late Police Constable Shri Shailesh K. Gaonkar and late Police Constable Shri Vishwas B. Deykar who laid down their lives at the altar of duty. A brief life sketch of these Martyrs is given below."
On the occasion of Police Commemoration Day, I appeal to all citizen of state of Goa to visit the website of Indian Police in service of the Nation (www.police.gov.in) launched by Hon'ble Prime Minister, in December 2015, to highlight the supreme sacrifies made by Police Personnel in line of duty.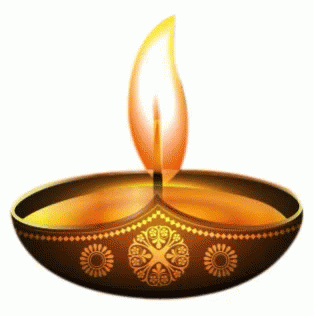 "Let us all be brave enough to die the death of a martyr, but let no one lust for martyrdom." -Mahatma Gandhi